Computer Viruses and other Malware fixed here.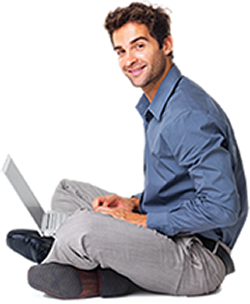 Were you searching the internet and got a pop up on your computer telling you that your computer is infected with a virus, or some other form of malware? Did you call the number on your laptop screen and they told you they were from Microsoft and that they would help you. Then they asked for your credit card number. Before you gave up that information you called us first. Good job!
Viruses and other malware like trojans, scamware and spyware are more than just a minor irritant, they are major security threats designed to steal your information and make money for their creator.
At RescueTECH our experienced no commissioned IT professionals are experts at finding and removing computer malware on both Windows and Apple based machines. We are constantly staying up-to-date with the latest scams and malware threats that may affect our customers.
Our three stage no data loss virus detection and cleanup process includes multiple antivirus program scans, by hand targeted removal of infected programs and registry edits, and a trace file cleanup to remove hidden malware files.
Did you recently get scammed by someone pretending to be from Microsoft, or Apple? Our techs are recommended by the RCMP and Regina banks to check over and cleanup your computers post scam remote access. Once done we can give your computer a clean bill of health detailing what we found and what was removed.
Computer viruses and other scams can be scary. In fact some are even called "scareware" for that very reason. They scare you into giving up your money and passwords to scammers.
At RescueTECH we have your back. If you have a computer virus rest easy knowing we can get your computer cleaned up and ready for you quickly and safely.
We are located at 2225 14th Avenue (near the corner of Lorne and 14th)
Our number is (306) 205-7522
Looking forward to seeing you and your computer soon!