Microsoft and Apple Support Scams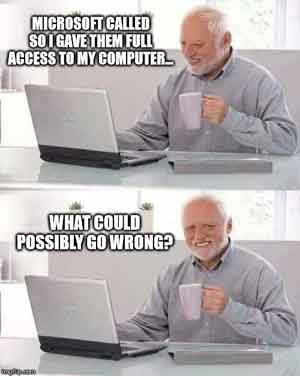 Remember - Microsoft and Apple will not call you to give you support. If you think you are in need of support, call us first. We are your local computer repair centre.
Scammers can be very convincing. They may contact you by phone, email or maybe through a website popup.
Never give anyone access to your computer unless you are certain of who they are. If you think you have been contacted by a scammer, or have fallen for their tricks give us a call. We can tell you what steps to take to protect yourself going forward.
As always be careful when giving up personal information online. #datasafe #onlinescams #regina Questions?
Call the friendly computer repair techs at RescueTECH Regina.